Wednesday, March 24th, 2010
WHO IS … ?
Click and read the "Rules" link, fans! Then email me your answer, and YOU could win the FREE WEEKLY PRIZE! -Rob!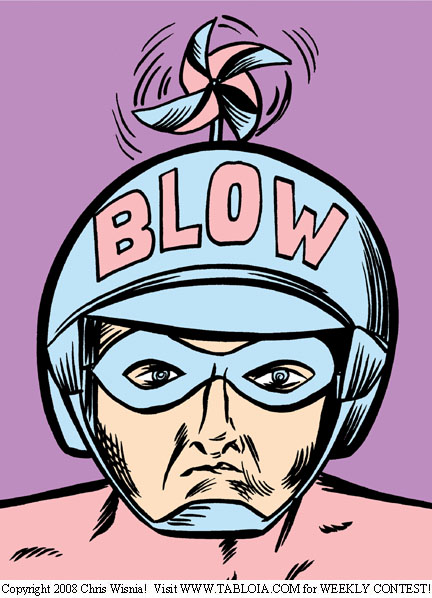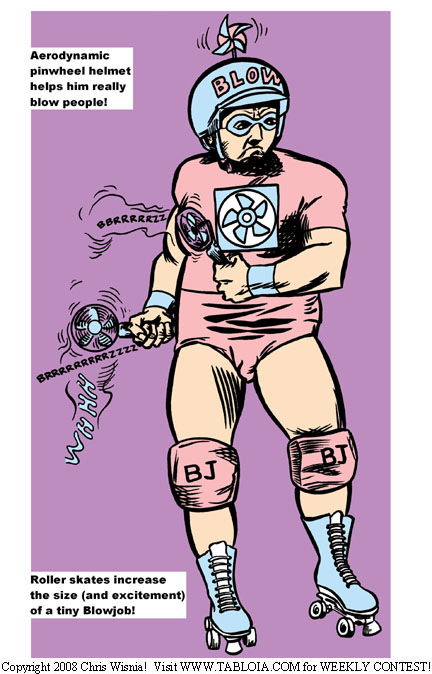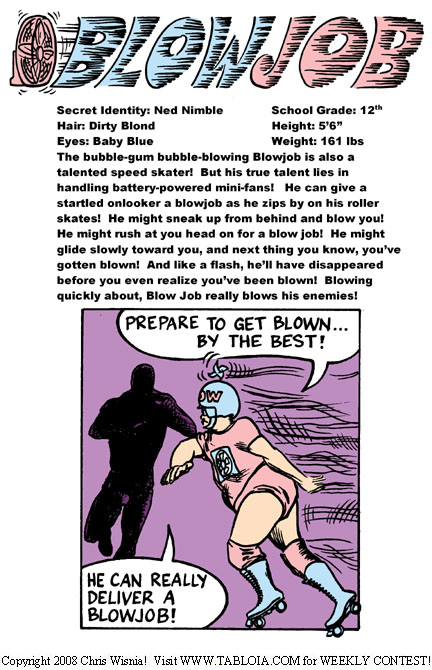 CONTEST RESULTS!
Get astounded!
Congratulations, fans, there were a record-breaking five entrants who guessed this week! Of note was Mike Bowles, who made the CORRECT GUESS, and two other intelligent back-up guesses ("CHAUX BLOW JOB" and "BIG BLOWER"), on the FIRST DAY…with merely a head shot for a clue! And previous contest winner Mr. Walters guessed "BLOW HARD!"
We'd like to thank our pal and previous contest winner, George DeLeon, who continues to guess (correctly) every week, since our contest began! This week he wrote, "Thanks for the Ball Sack sketch!" Which just goes to show that everyone loves sketches of ball sacks!
Special thanks also goes out to previous contest winner Britton Walters, who wrote, "…got my fabulous postcard of Ball Sack. It is a rare thing of beauty that I will treasure forever."
And a final special thanks to Benjamin Ilka, who expanded on his last week's guess, "I used two definite articles, one english and one french, to make an example of just how devious the French can be."
And the lucky winner of our weekly prize, after four weeks and six studious guesses is…Ricky Sprague! With the incorrect guess…"JOE BLOW(since he has a big blow on his head, and his name is Joe)"! We're so proud of you, Ricky, and we'll be in touch about the FANTASTIC SKETCH you've just won!!
SPIDER TWINS MINI-COMICS ARE NOW AVAILABLE FOR PURCHASE! Go to merchandise page to learn more! You can BUY ONE OR ALL THREE (3) Spider Twins Mini Comics ("Pink," "Blue," and "Lilac"), PLUS FREE Creator's Commentary CD!