Tuesday, October 19th, 2010
I have met and made many friends in the comics industry, self-publishers like myself, who have asked me over time if I might be willing to do a pin-up for them that they could publish in their comics. I've always been kind of, "Yeah, yeah, whatever, we'll see." It was nothing personal against them or their books. I just felt there was so little time in the day to work on MY OWN PROJECTS, that are dear and precious to me. It would just be time away on something I'm less passionate about.
But last year (2009), I kind of had a change of perspective. I finally realized, we're all in this together, struggling and trying to make it, and we should support each other, any way we can. If they want to support me by allowing me to be published in their work, I should support them by trying to make a really nice pin-up for them. It's a compliment that they want me included in their book, and I should be gracious.
These are my friends who'd been asking to make pin-ups for them, for some time:
Anthony Leano and Paul Allen do a comic called "BRAINS" (From The Land Beyond Publications), and Mike Hampton has a comic called "Hot Zombie Chicks."
Anthony and Paul had a party to celebrate their birthdays in June 2009, so I decided I would make them pin-ups for their birthday. Here's Anthony's: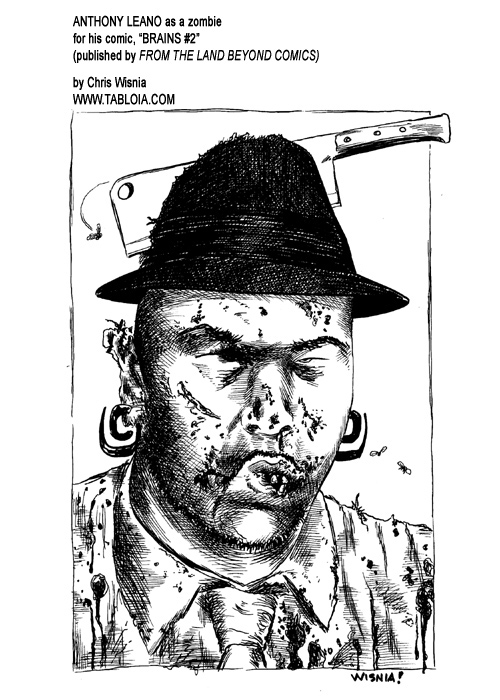 I'll post Paul's tomorrow.