START AT BEGINNING OF "The LUMP"
READ "THE LUMP Chapter Two"!
Well, fans! We boasted posting "weekdaily" – and have broken our promise TWICE already! But with perfectly understandable excuses, we feel! Our first interruption was caused when our own hack artist, "Chris Wisnia" turned on his computer to find that his one-year-old "guaranteed for two years", "1-terabyte" hard drive, containing all his art of the last eight years (and 158 gigs of 1980's professional wrestling matches!) had crashed! Thankfully, the art AND "sports entertainment" were recovered, but you can imagine how the trauma alone would set our posting schedule back a few days!
Then witness! This week! Wednesday night, beginning at 11:02 pm … Chris found himself vomiting seven times into the morning, and diarrhea-ing four times! The vomiting was violently intense each time! The diarrhea-ing was not so violent! He is still weak, but beginning to recover from this worst case of flu he's had since 1990 in the college dorms! (not including that swine flu of last summer, which was horrific in its own different ways!)
This morning, Chris crawled to his office, his fingers clinging at the floor, clawing up to his computer desk! His wife tried to help him, "Honey, you can't… What are you doing, you need your rest?"
"Must post blog … MUST POST BLOG! The fans need it!" And so, for your pleasure, here's two days of back-log, finally up-to-date! -Rob! Editor-in-Chief!
Buy "The Lump" trade paperback!
Buy "Tabloia Weekly Magazine" #572-576 (where "The Lump" first appeared as a serial!)
[click on images to enlarge]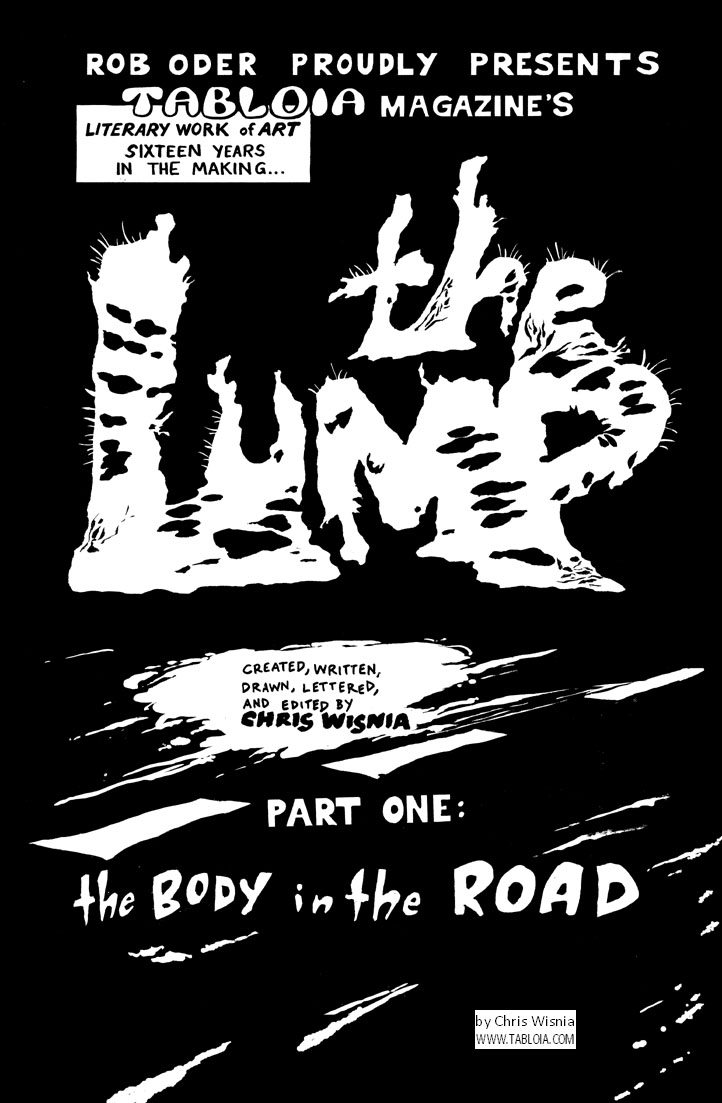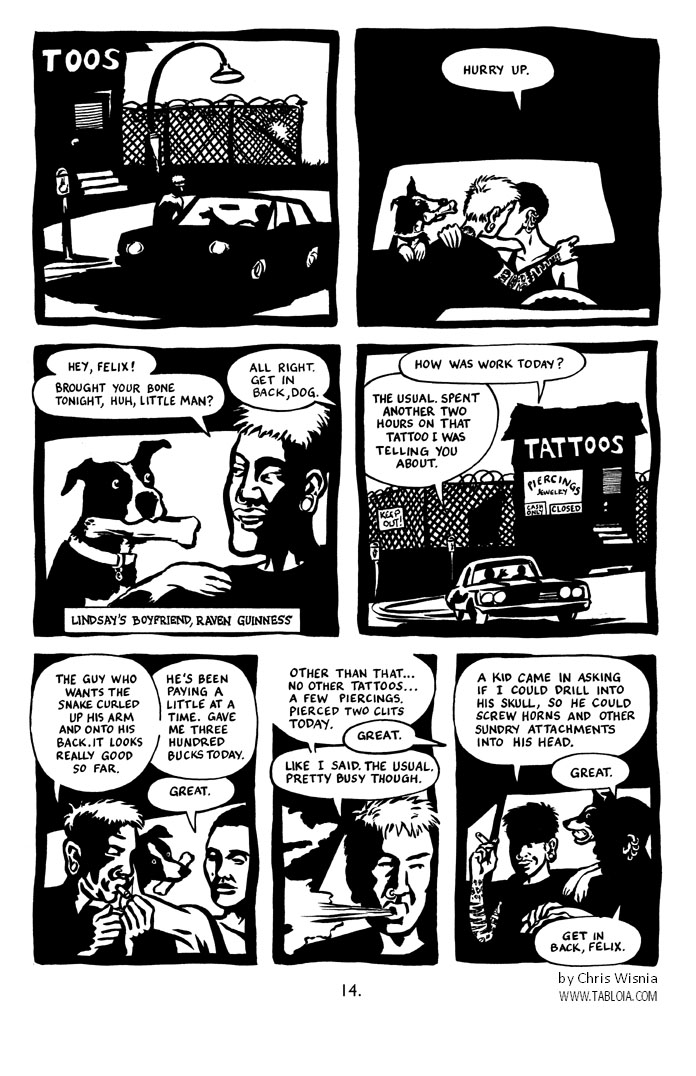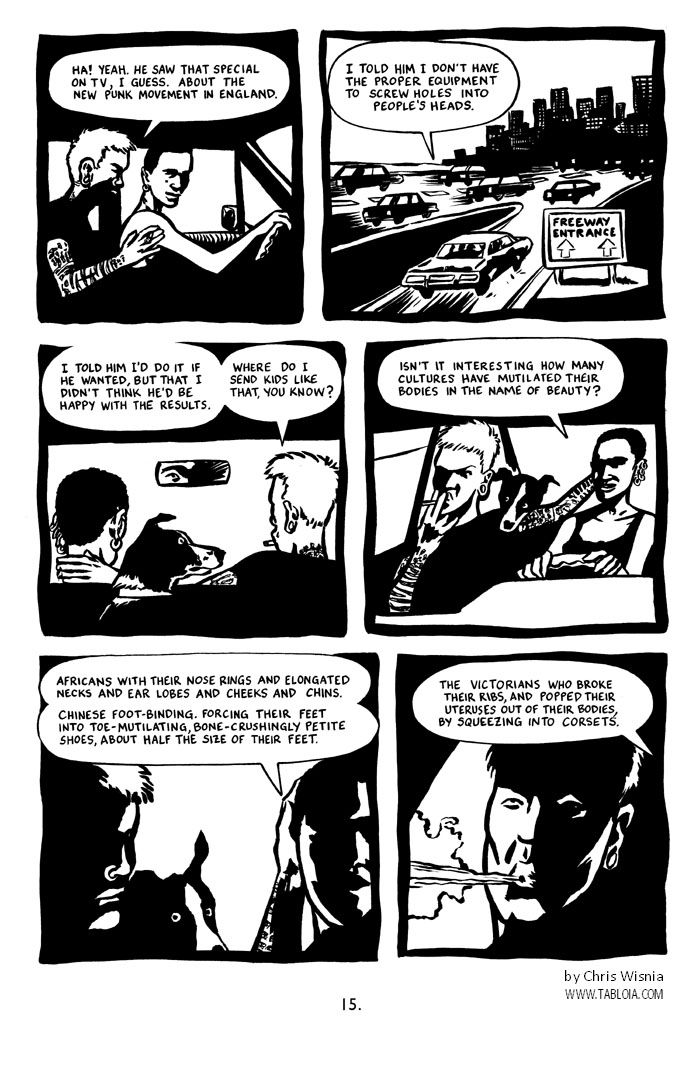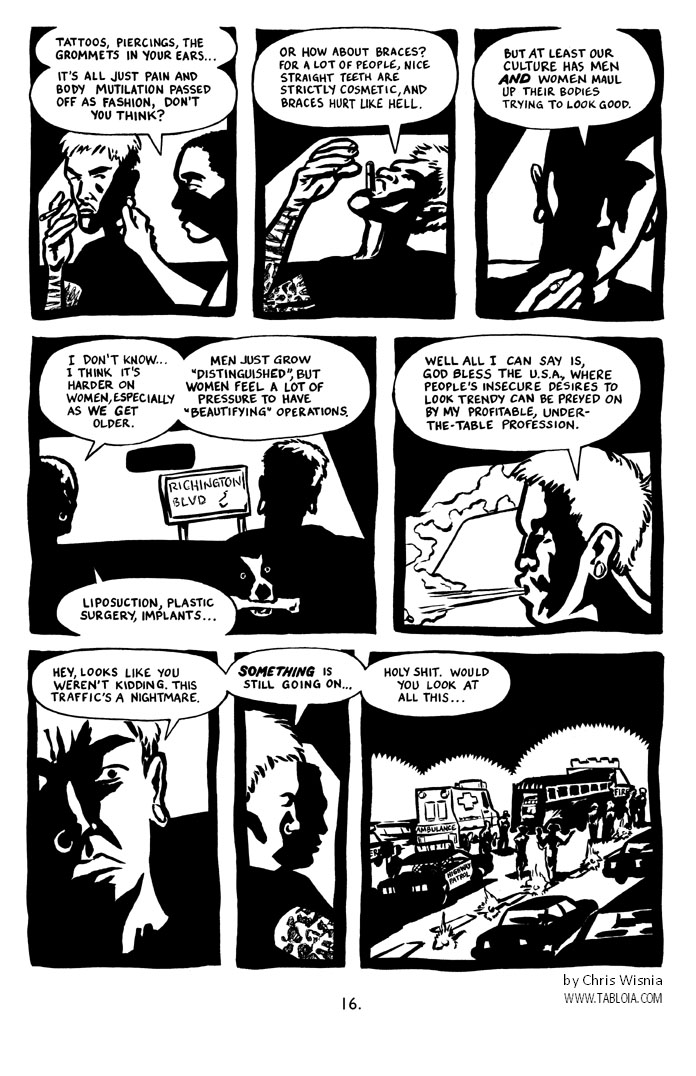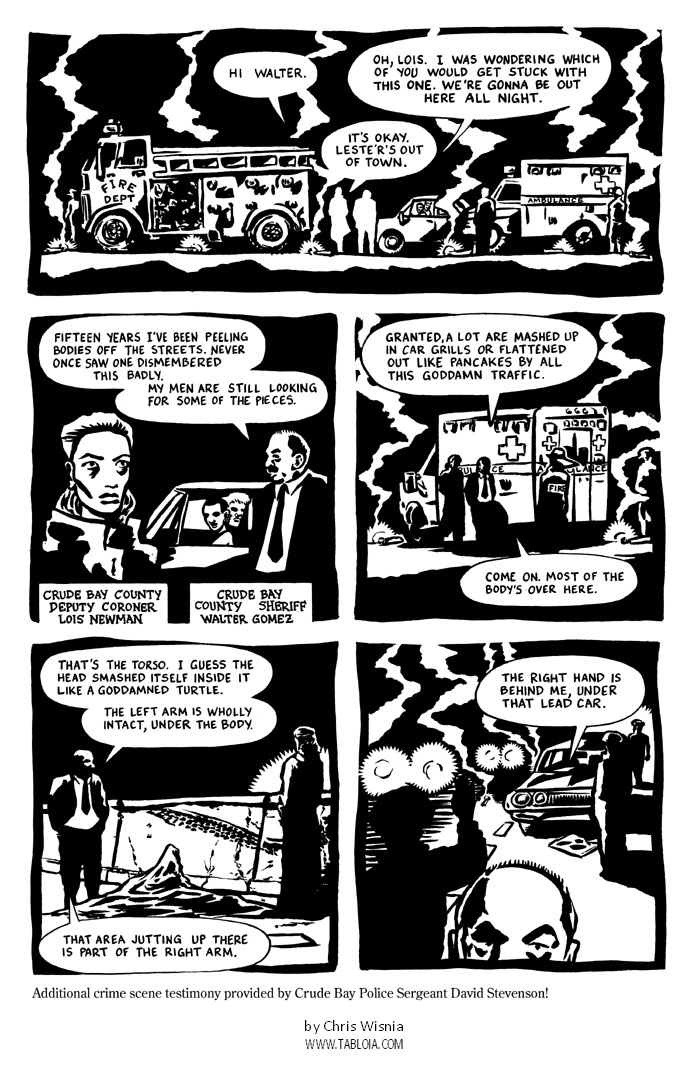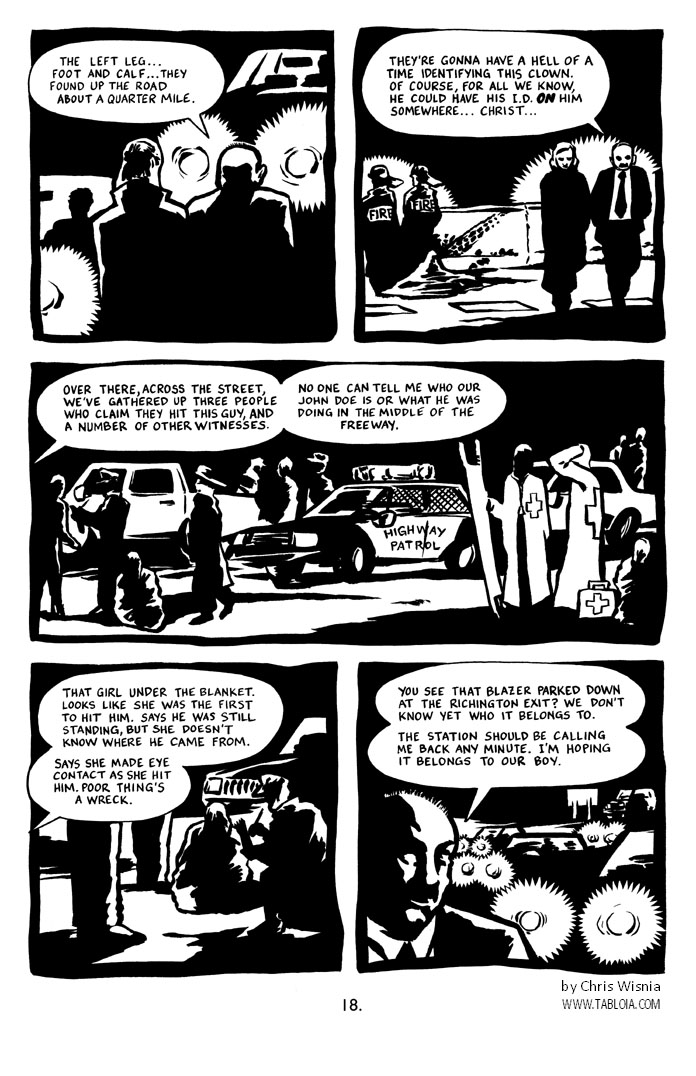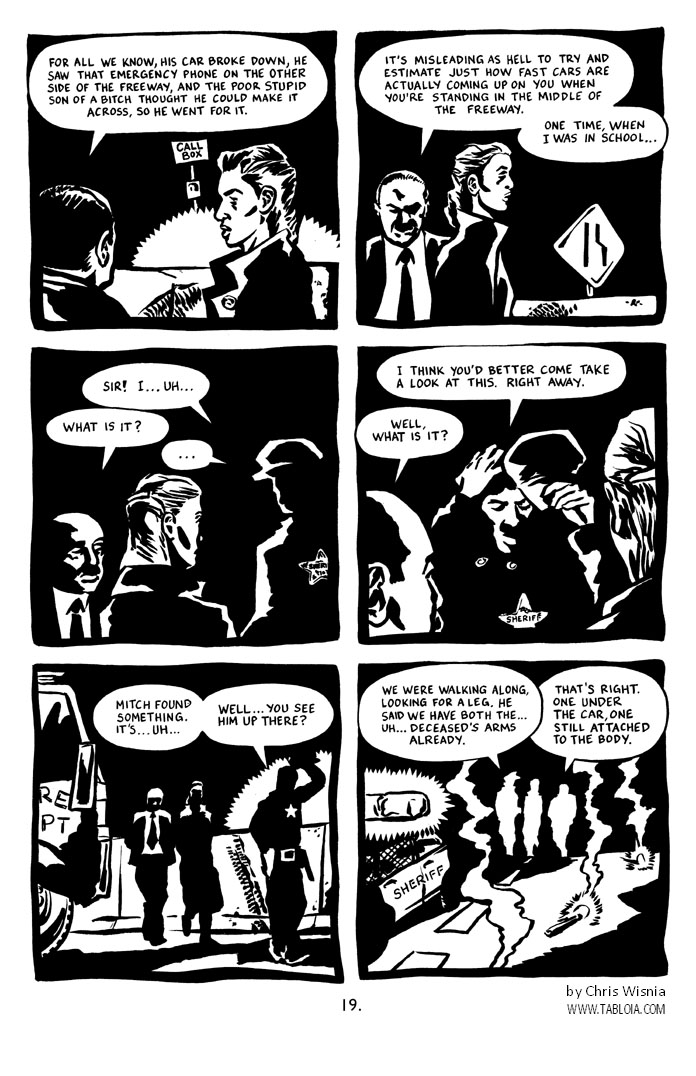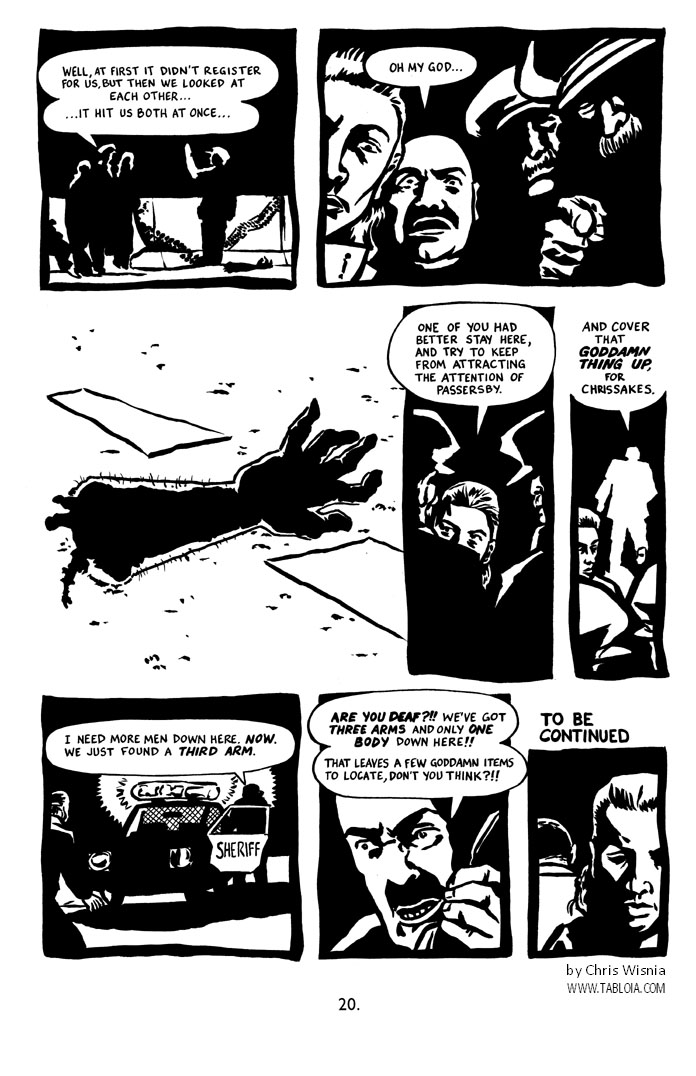 START AT BEGINNING OF "The LUMP"
READ "THE LUMP Chapter Two"!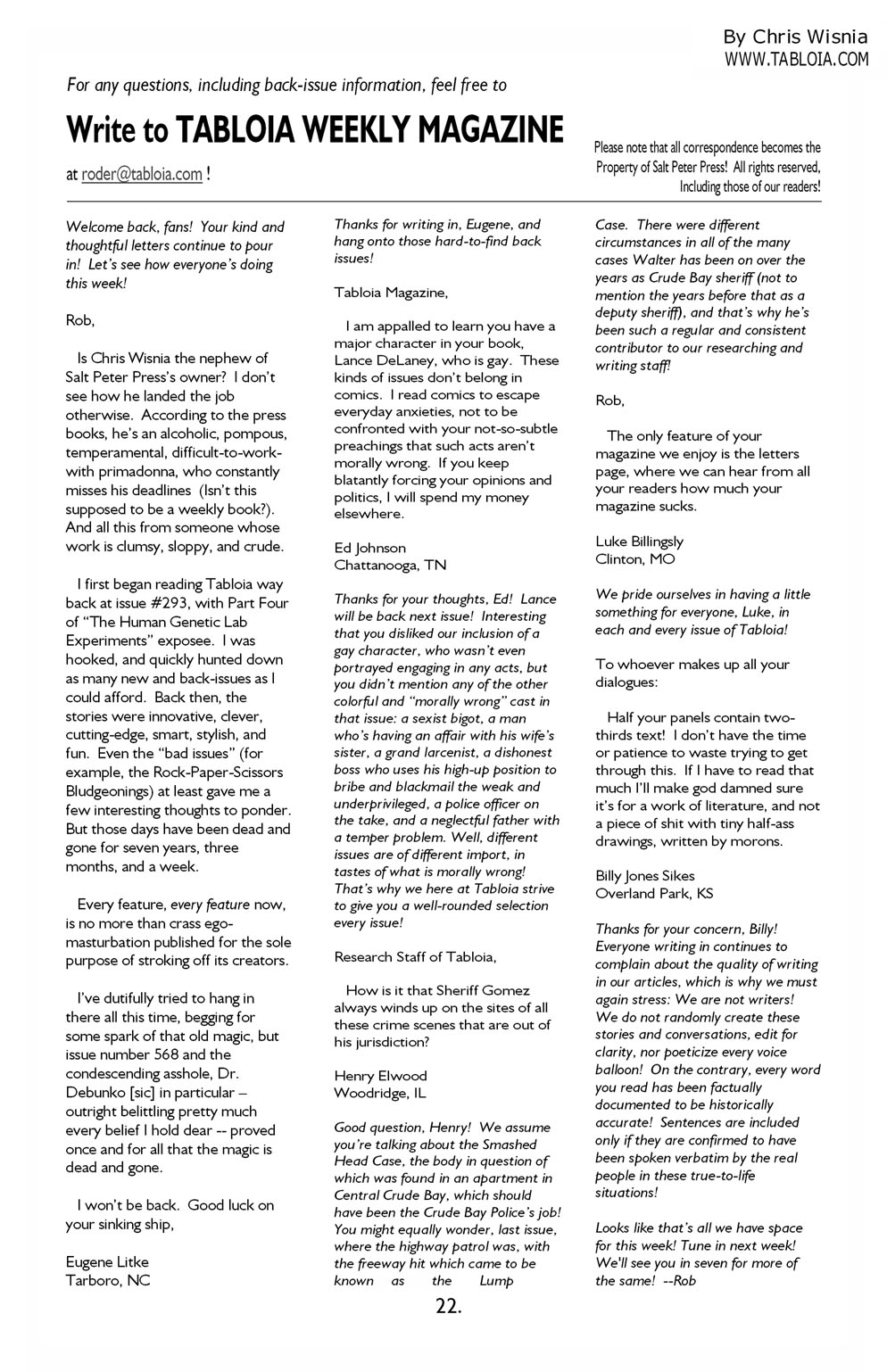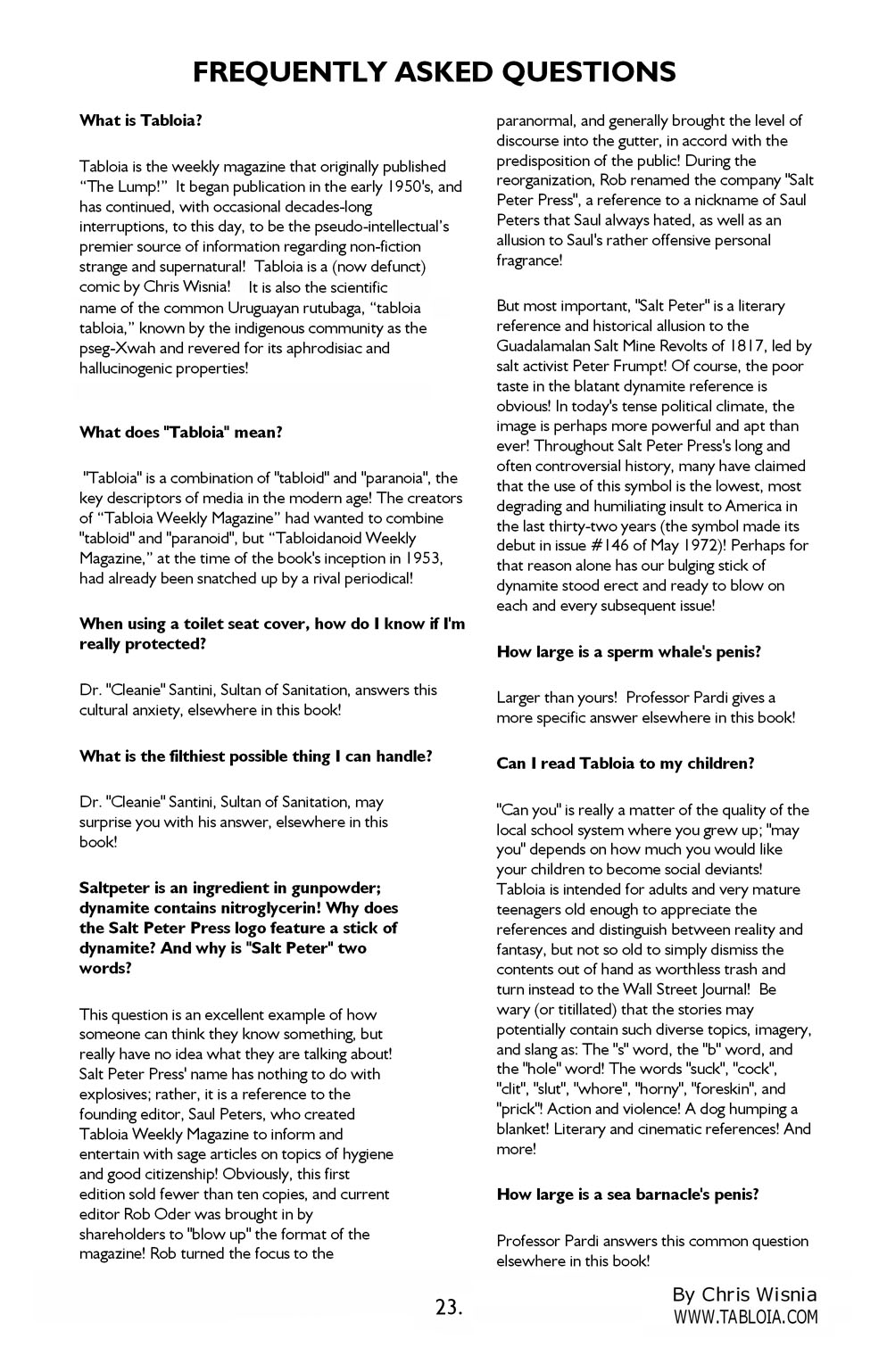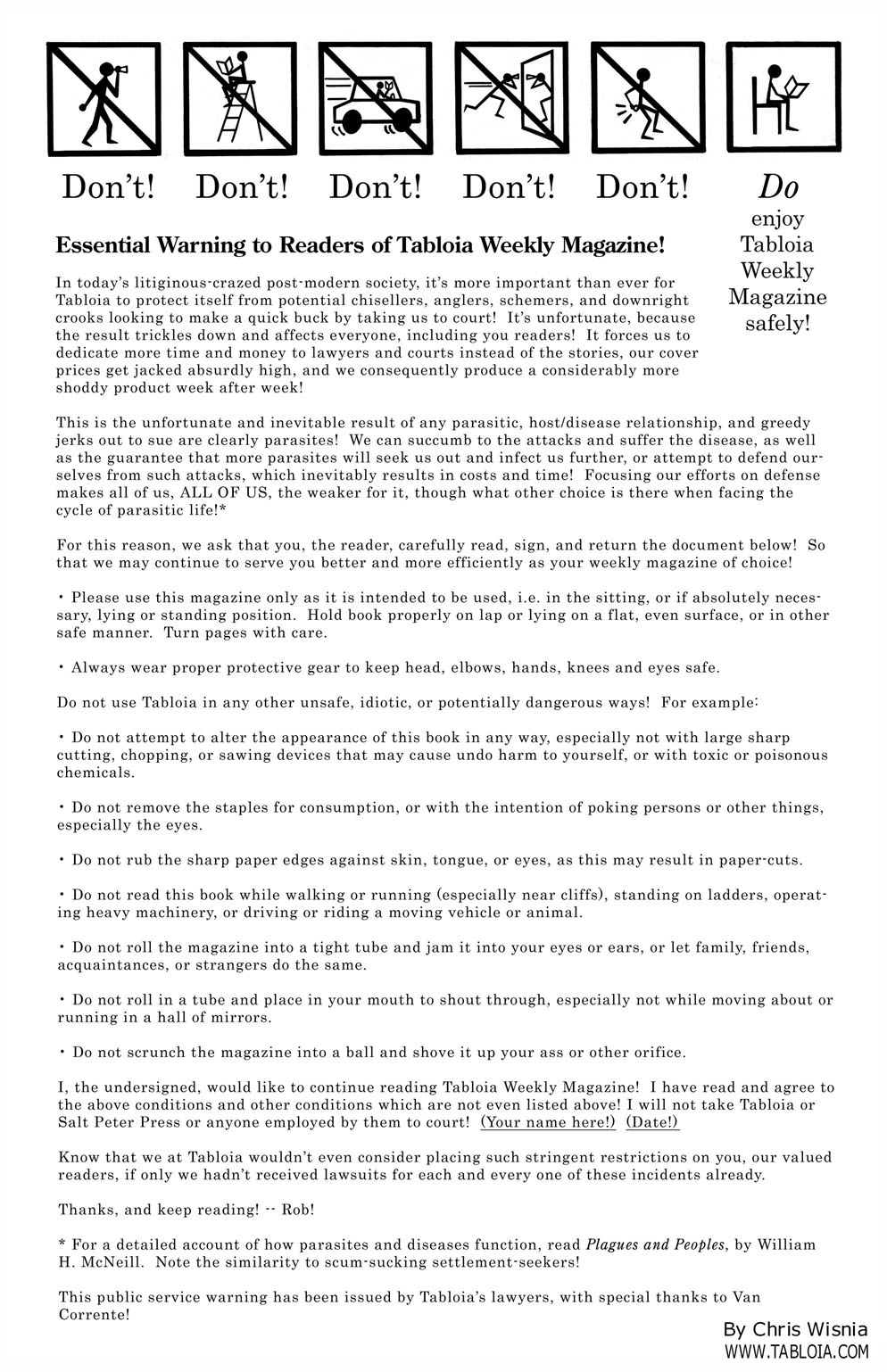 GO TO THE VERY BEGINNING OF "The LUMP"
READ "THE LUMP Chapter Two"!
Buy "The Lump" trade paperback!
Buy "Tabloia Weekly Magazine" #572-576 (where "The Lump" first appeared as a serial!)