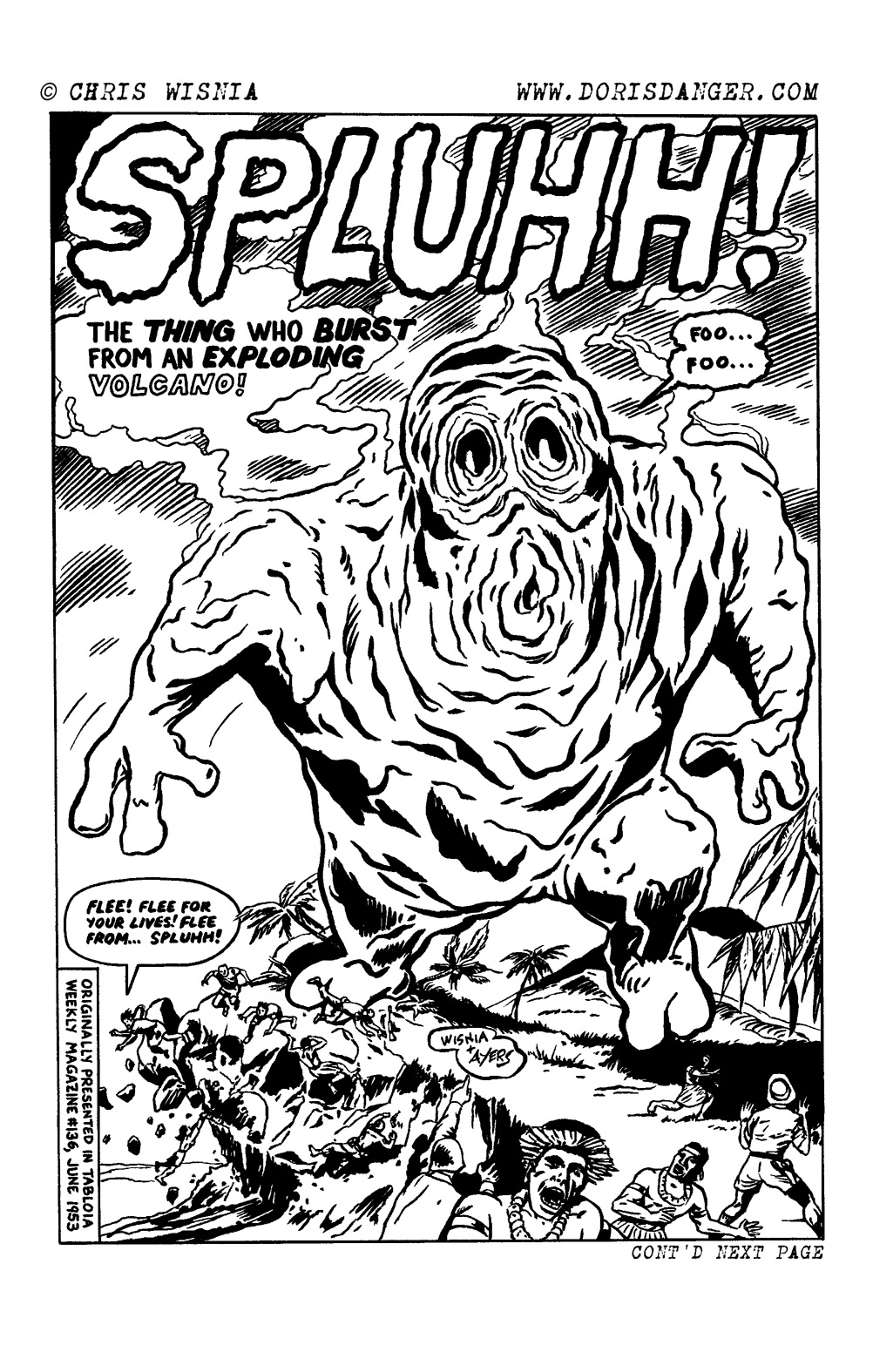 DOWNLOAD A HIGH RES, FULL COLOR  OF THIS IMAGE at Patreon ($4 level)
WOW, are you spoiled, fans! This senses-shattering GIANT MONSTER SPLASH PAGE would normally be a special treat for my kind $4 Patrons, but what the heck, I'll give EVERYONE a "freebie" (or two)!  Don't say we don't love ya, Tabloia-ite! -Rob Oder, Editor-in-Chief!
Inked finished piece (inks by Dick Ayers), first printed in Tabloia #572 (2004, Salt Peter Press), then reprinted in Doris Danger Seeks…Where Giant Monsters Creep and Stomp (2006, Salt Peter Press), THEN RE-RE-PRINTED in Doris Danger Giant Monster Adventures (2009, SLG Publishing).  See the unpublished FULL COLOR version on page 002 – Pre-Edits!
!











Intro   CHPT. 1   Chpt. 2
SPLASH PAGE ($4 Patrons) 



Meeting Dick Ayers (Public)
Hating Jack Kirby (Public)
The Old 1970's Marvel Reprints ($7 Patrons)
Naming Giant Monsters ($7 Patrons)