I was pleasantly surprised when John Natsoulas – director of the John Natsoulas Center For The Arts, and the local art maven responsible (I believe) for filling the streets of Davis with so many fantastic murals and sculptures – contacted me to see if I could help him with his most recent public art project.
He said he's painting the inside of the F Street Garage to  represent a history of our town, with things like cows and bicycles and double decker buses and all the cool professors and artists who have been here.  The garage is multiple levels, and he wanted a vortex at the bottom of the stairs to take us through time, through this history, and a visual portrayal of time travel going up or down the stairwells.  That was what he asked me to do: the time travel stairwell.
So I immediately thought of cosmic ol' Kirby, flipped through some Silver Surfer, Fantastic Four, and 2001 Space Odyssey comics, and then made these sketches for him: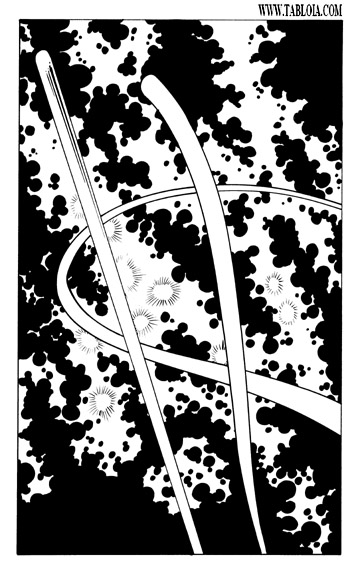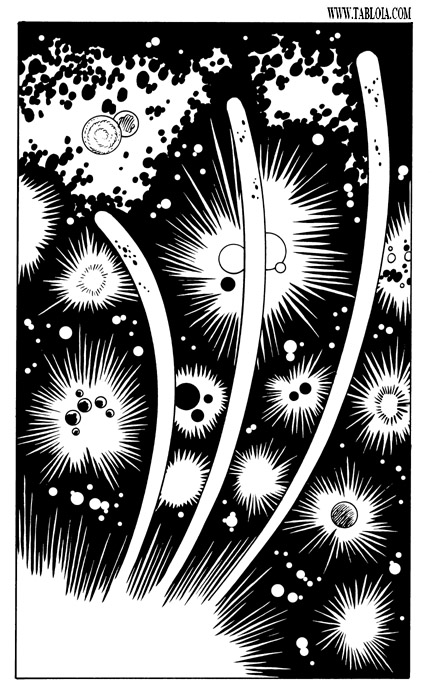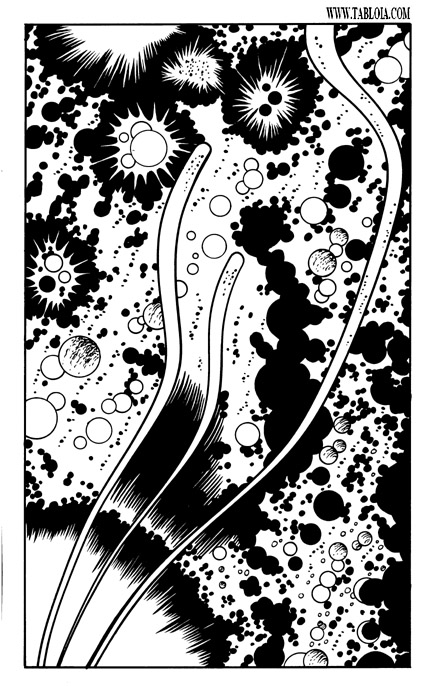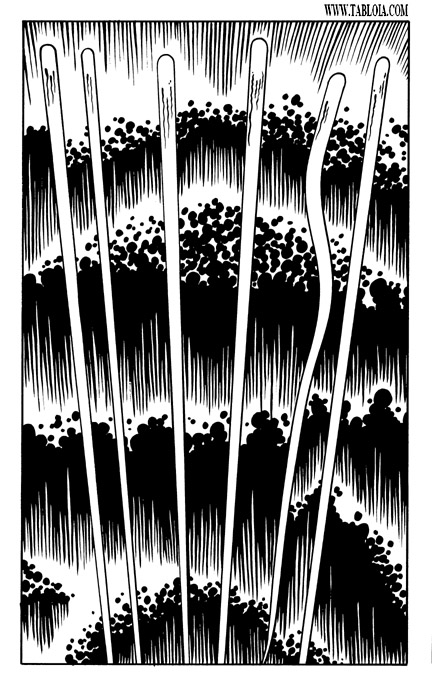 I park in the stairwell every day, and one night after work, around 8:30 pm, there were John and his crew projecting my images onto the walls of the stairwell and drawing them into place: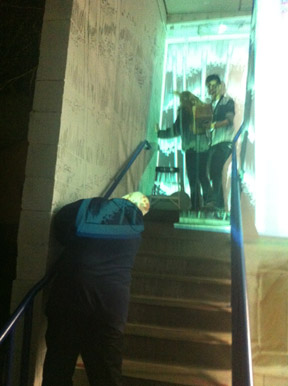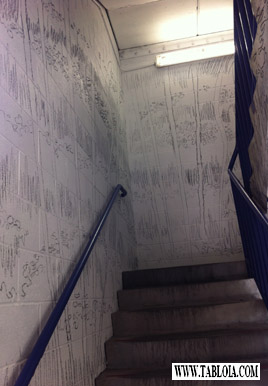 John posted these photos on his Facebook page: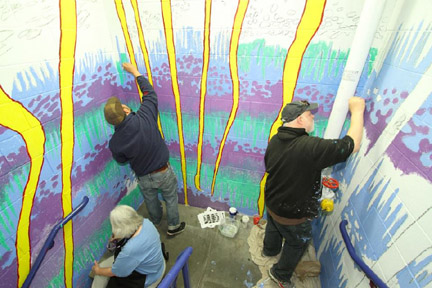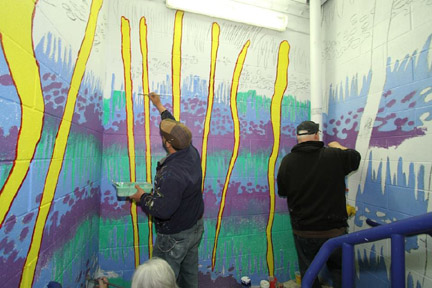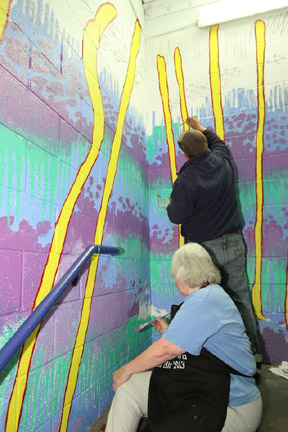 And here's how the stairwell looks now: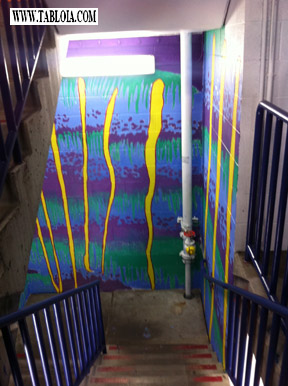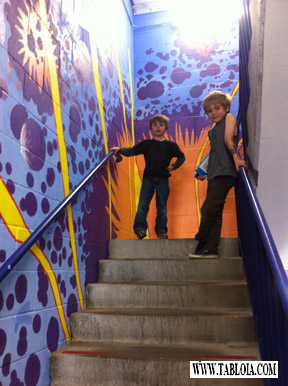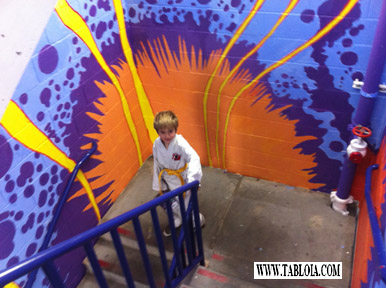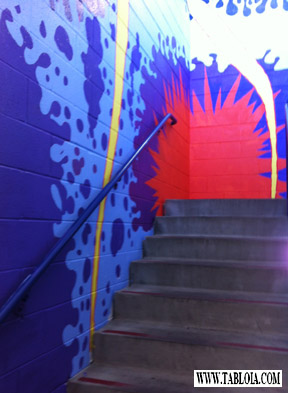 Pretty awesome!  Pretty cosmic!  Thanks so much, John, for including me in this project.  It turned out great!
Everybody, come check out the cool parking garage here in Davis!  Fly out and make a weekend visit, rent a car so you can park in the garage at F St at 1st, next to the theater! There's a lot of really fun art and history represented!