My best friends, Alana and Justin S. Davis, are going to have a baby!  They asked me to make a giant monster-style birth announcement!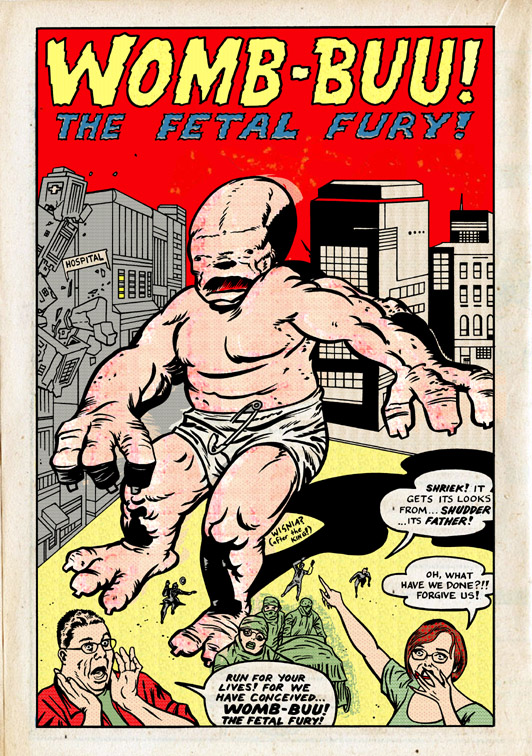 Here's the uncolored page: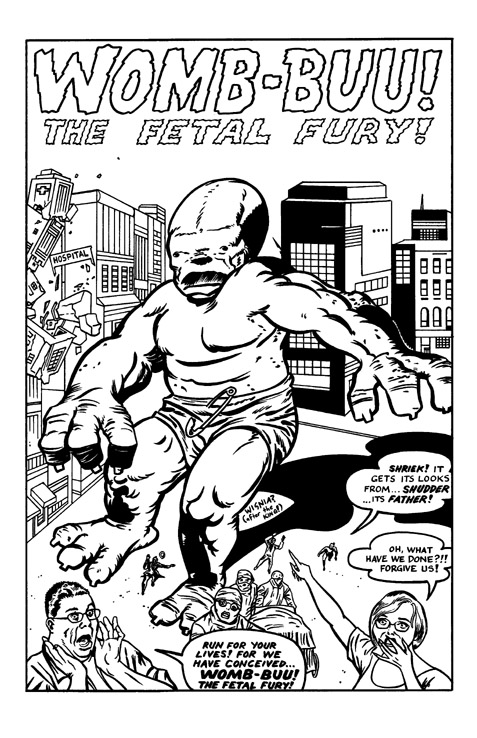 And here were the pencils: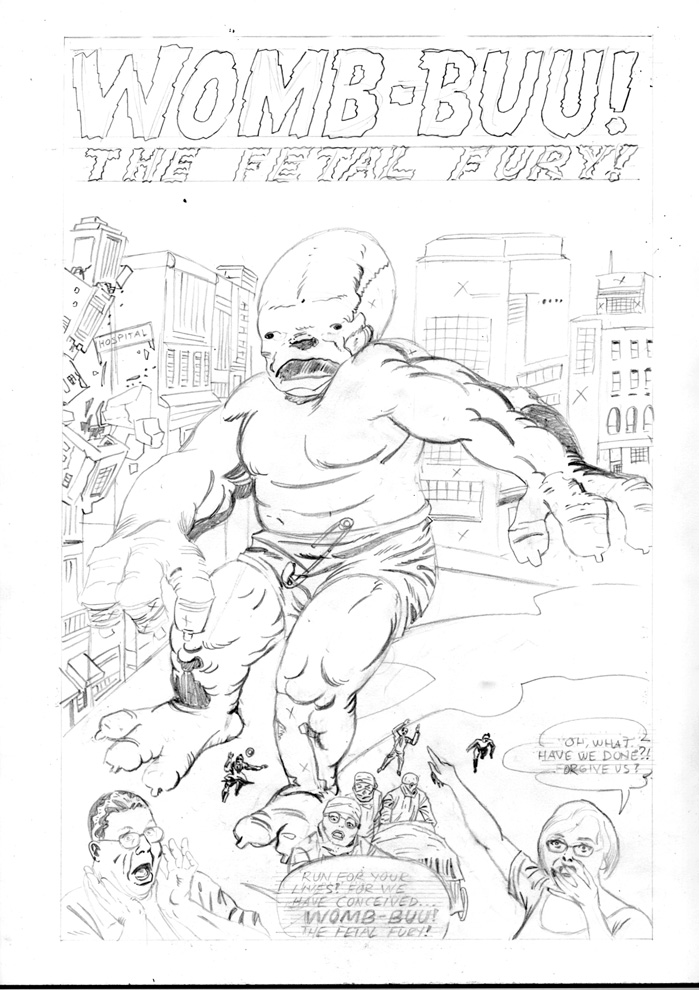 Justin posted the image and news in his own MARVEL-ous way (he came up with the "ever conceived" gag above) here!