Thought I'd write a little about my opportunities to spend some time with and get to know the legendary Al Feldstein, who created tales from the Crypt and edited Mad Magazine for thirty years. 
By 2006, I'd self-published a number of comics, and loaded them with pin-ups of any of my favorite artists that I could find, who were willing.  Al Feldstein was a name I'd wanted to add to that list, but couldn't hunt him down.
I'd found a website listing his "representative," if you wanted to commission Al for an oil-painted recreation of an EC cover. The website showed samples of Al's non-comics landscape oils.  I sent an email inquiring about other commissions and was told Al was only doing oil paints now, which ran thousands of dollars.
Elizabeth and I were travelling to a few distant comic conventions a year, and I saw that Al and George Tuska were listed to appear at 2006's Megacon in Orlando.  I became very excited.
I never found George.  It turned out he was having trouble with his foot and didn't make it to the show.  I believe Al was the first stop I hit.  He was very friendly and sociable.  I showed him the work I was doing, the monster stories Dick Ayers had inked, and all the dozens of pin-ups I'd managed to acquire.  I asked if I could convince him to do one for me, and he said, No, no, he doesn't do that kind of work any more.  He only does oil paintings now.  So I left it at that, and we kept visiting.  And then after a while he asked, So what do you pay these other artists for these drawings?  And I told him, it varies, but I always want make sure I'm giving them a price that they feel is fair for their time and talent and name.  And we kept visiting, and after a while, Al said, I just haven't done inks like that in such a long time.  So I told him I would be up for anything.  Just a quick little pencil sketch or whatever.  Oh, I'd just want like a quick pencil sketch?  That's right.  And we visited some more.  So then finally as I was getting ready to leave he said, So you want a drawing of a monster?  Just a sketch?  And he named a price which I found terribly affordable.  The only problem was that I had to hunt down someone with a piece of paper I could have.
Hanging out at Al's table with Howard Chaykin.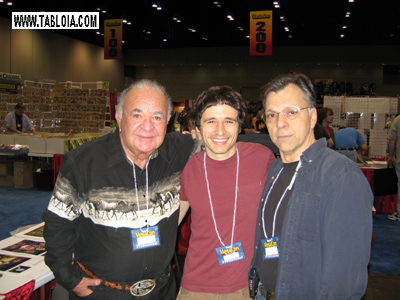 Al gave me this pencil sketch: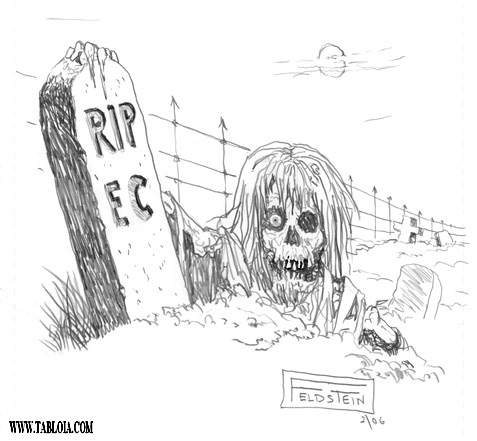 I took it back to my table and showed Elizabeth, and I kind of hesitantly said to her, "You know, if he's willing to do this, and since the price is less than I expected, I kind of feel like I should go ask him if he'd do another for me."  And she gave me her assent, so I went looking for another piece of paper.
We popped back over at the end of the show, and he hadn't finished the second one.  But we invited him to join us for dinner.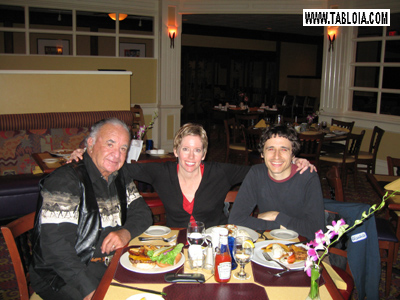 The next day he gave me this sketch: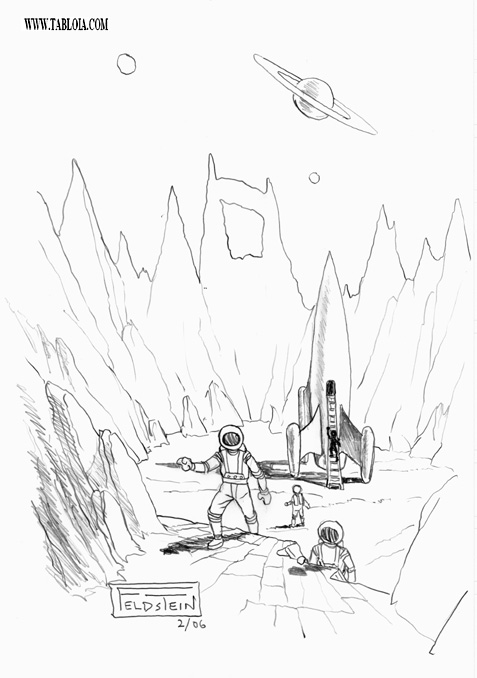 I loved that these sketches look just like his old covers.  But in this one, I gave him a hard time that it didn't have a giant monster, and somehow that led to me getting one more sketch.  While I was working at my table, Elizabeth went and got it for me.  She said, "Oh, honey, I think you're going to like this one":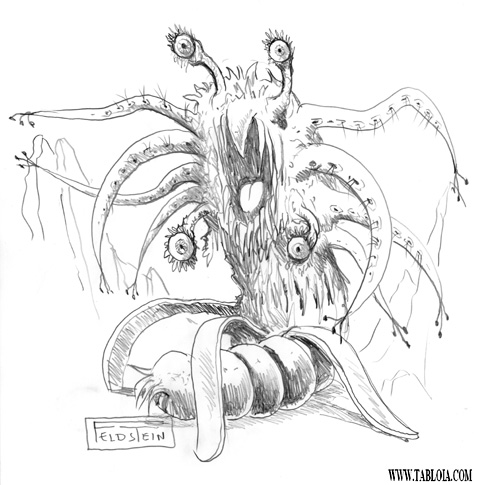 When I went back to thank Al, he said, "You know what we used to call those aliens?  B.E.M.s.  Bug-eyed monsters.
I kept in touch with Al by email.  He put me on his mailer, and I was surprised to find he'd sometimes send out eight or a dozen of these emails a week!
My son, Oscar, meets Al Feldstein at San Diego Comic-Con in 2008: