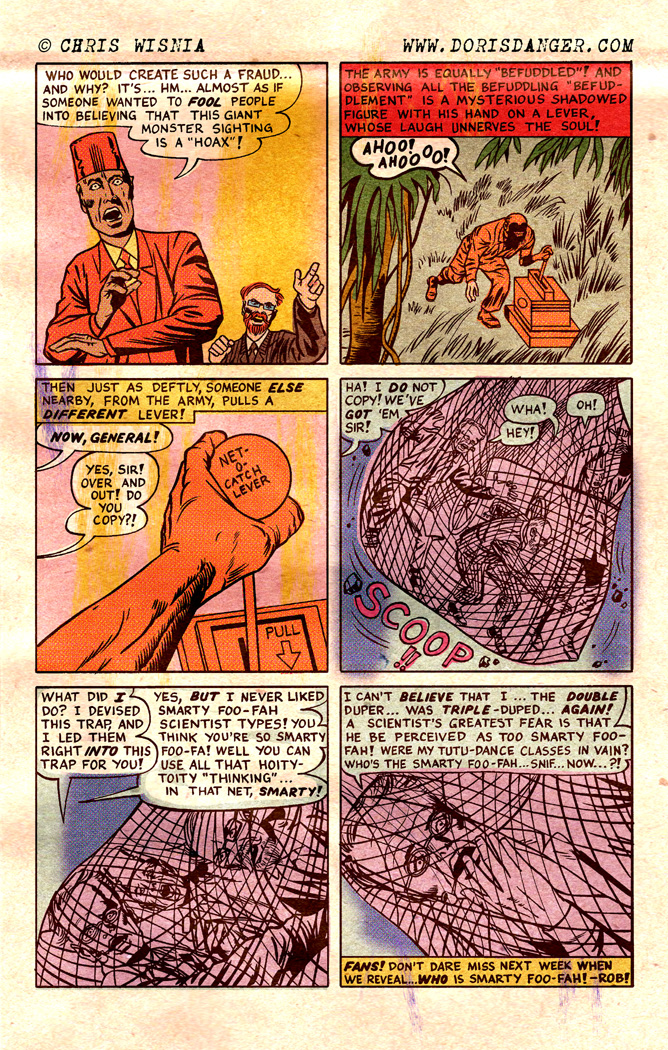 Colored by Ricky Sprague!











Chpt. 32 CHPT. 33 Chpt. 34
AFRICA 




ARMY "G" DIVISION 




[ARMY NOTE, fans! NEXT: Read Panel 1!]
DR. SOUSEMAN




FEZZIE 




GIGGLING SCIENTIST 




GOVERNMENT SCIENTIST 




HOAX 




[HOAX NOTE: read first 2 panels!]
With reverence and admiration for, and in loving parody of, the Atlas GIANT MONSTER comics of Jack Kirby, Stan Lee, Steve Ditko, and Larry Lieber, whose comics you should buy!