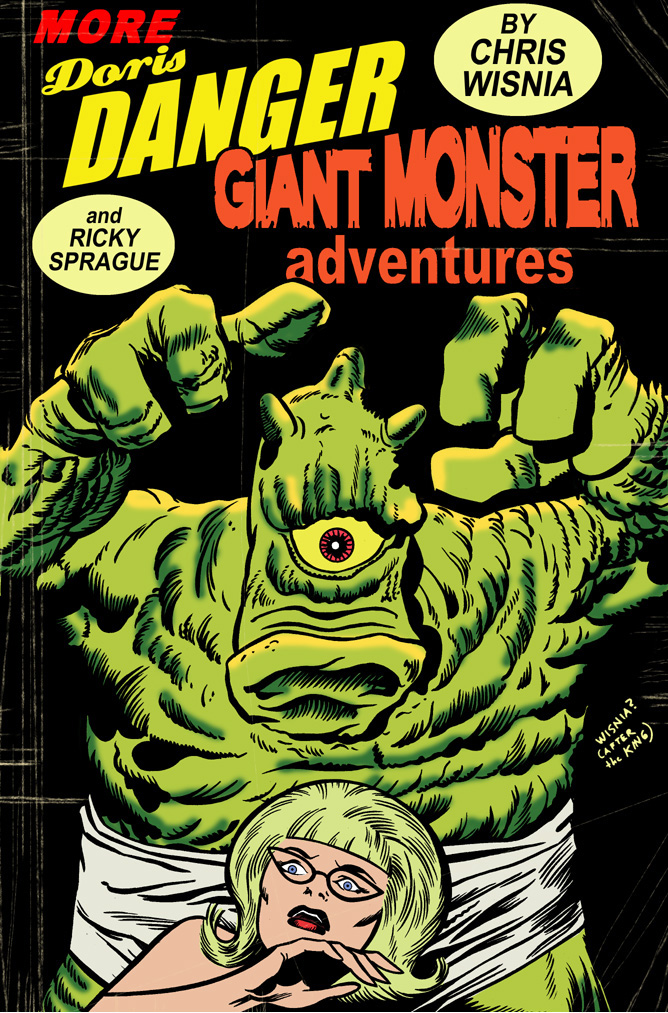 HIGH RES PRINT ($4 Patrons)
HIGH RES MONSTER-ONLY PRINT  ($4 Patrons)
SCREEN SAVER ($4 Patrons)
Colored by Ricky Sprague
Download a terrifying HIGH RES copy of this image at Patreon.com/ChrisWisnia ($4 level).  It will make you so popular at school!











Chpt. 16 PRE-CHPT. 30  Chpt. 30
SPLASH PAGE ($4 Patrons):  








With reverence and admiration for, and in loving parody of, the Atlas GIANT MONSTER comics of Jack Kirby, Stan Lee, Steve Ditko, and Larry Lieber, whose comics you should buy!