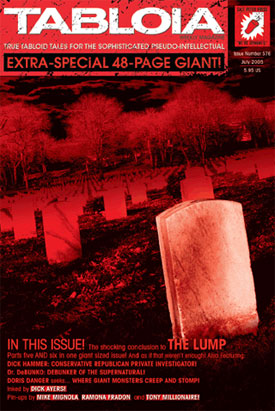 Doris Danger in Tabloia
Issue Number 576 (Fifth Issue)!
Doris Danger images from the previous issue -- Tabloia 575!
Click here to see a complete Doris Danger adventure!
DORIS DANGER, WHERE GIANT MONSTERS CREEP AND STOMP!
You readers have demanded it! At last, here's a heartfelt return to the great "Giant Attacking Monster" traditions of Lee, Lieber, Kirby and Ayers. ACTUALLY INKED BY DICK AYERS! Featuring GIANT MONSTER PIN-UPS by MIKE MIGNOLA, RAMONA FRADON, and TONY MILLIONAIRE!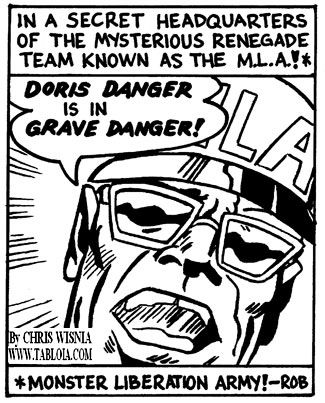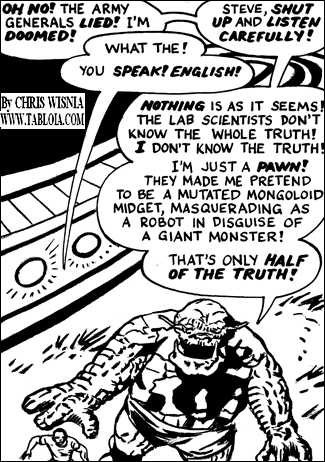 Tabloia Weekly Magazine: The comic you can count on to create controversy; exploit your fears, anxieties and desires; bolster false claims; take even the tiniest fragments of "truths" and further falsely accuse, sensationalize, propagandize. insinuate and misquote! Every issue is guaranteed to satisfy your pseudo-intellectual needs!