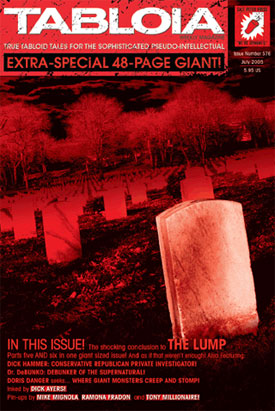 Dick Hammer in Tabloia
Issue Number 576 (Fifth Issue)!
Dick Hammer images from the previous issue -- Tabloia 575!
Do you crave thrilling, suspenseful, violent, lusty he-man action in the pulp style? Here's your cure: the angry, fist-clenching, gun-toting, misogynistic, racist, hard-boiled private detective, Dick Hammer! Defender of white, male Anglo-Saxon, corporation-owning millionaires, victims of "sexism-in-the-workplace" suits, husbands whose ex-wives need childcare and other contemporary conservative issues! His adventures are guaranteed to culminate with inevitable fistfights, gunfire and violence!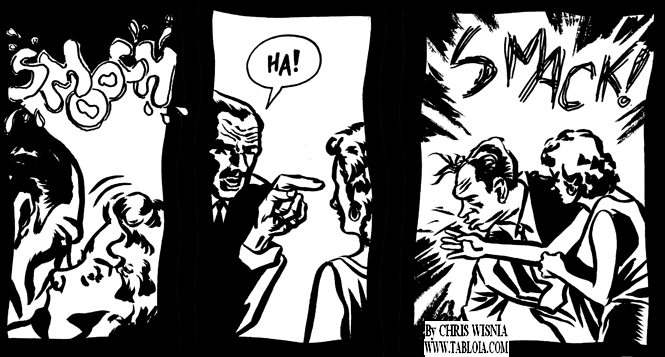 Tabloia Weekly Magazine: The comic you can count on to create controversy; exploit your fears, anxieties and desires; bolster false claims; take even the tiniest fragments of "truths" and further falsely accuse, sensationalize, propagandize. insinuate and misquote! Every issue is guaranteed to satisfy your pseudo-intellectual needs!