August 24, 2007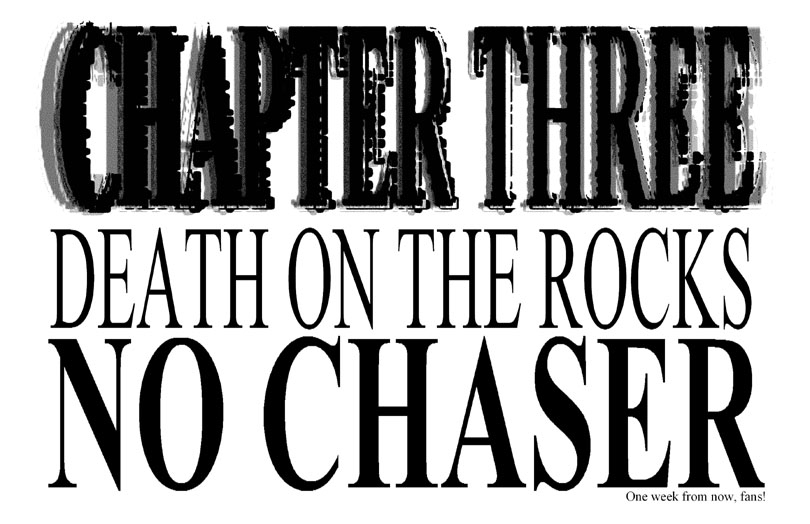 August 25, 2007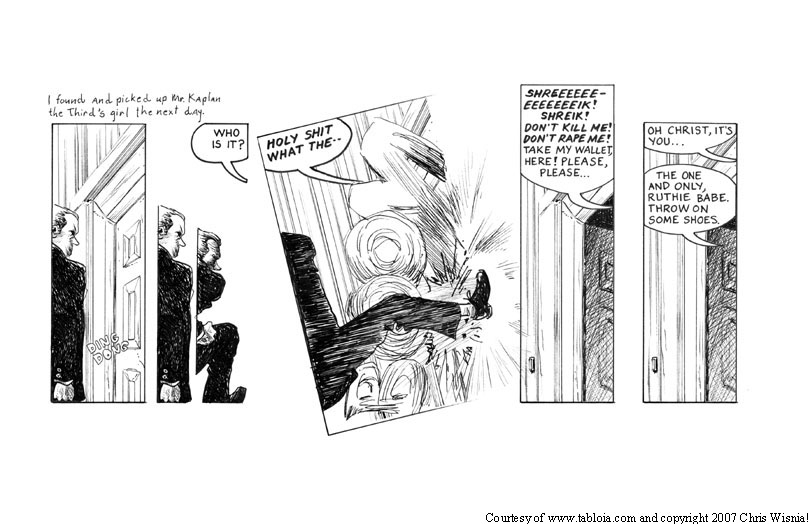 August 26, 2007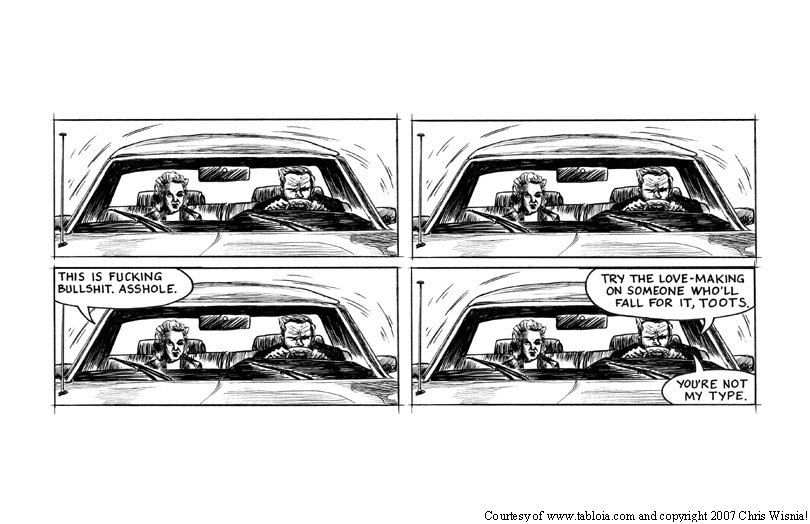 August 27, 2007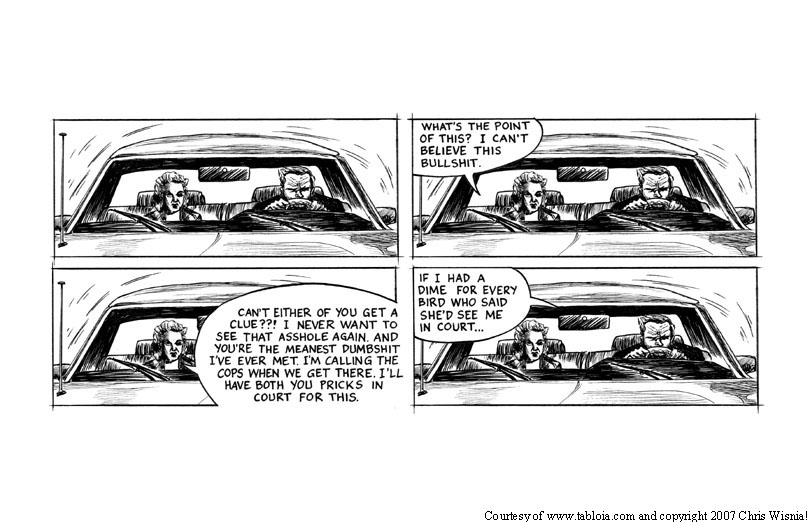 August 28, 2007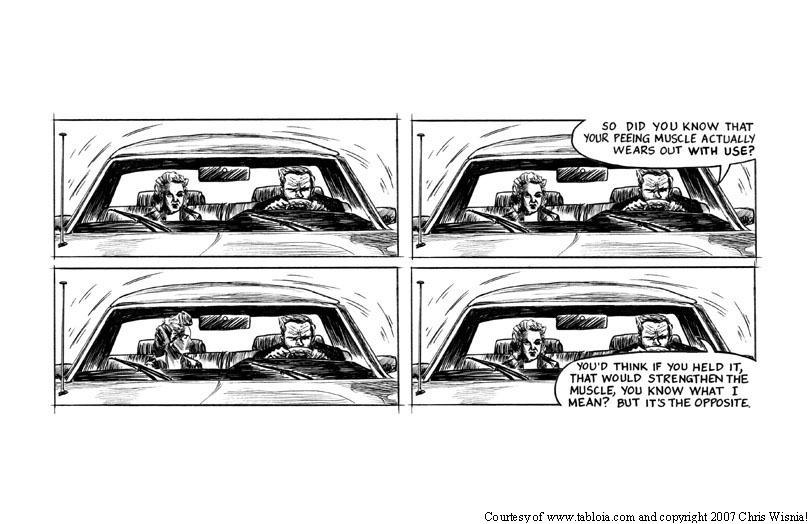 Hope you enjoyed this daily catch-up of the Dick Hammer Dailies! Now that we're back on track, plan to see new strips back on our original schedule...Every week! ...or so! -Rob!
September 5, 2007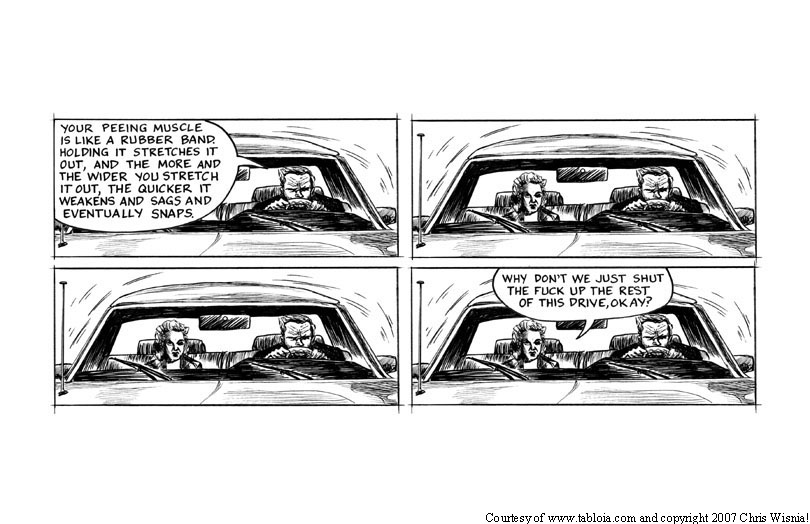 September 10, 2007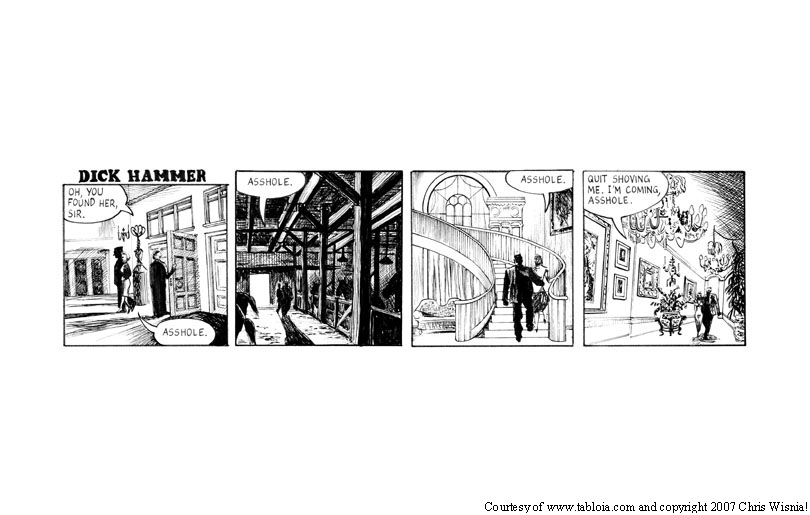 September 17, 2007
Quick announcement, fans! As you know, we here at "Tabloia Weekly Magazine" bend over backwards, above and beyond any non-fictive magazine in history, to portray our stories in the most realistic fashion possible! You've seen that the prestige of our periodical often wins us the respect of the people whose stories we share! And often we manage to convince these actual protagonists to share their memorabilia, photos, videos, and diaries, or even enact their real-life parts in our presentations! That's why we were so elated when our own Dick Hammer agreed to play himself in the "Dailies" you're now reading!
It is with this intensive attention to detail and reality in mind, that we must now apologize for an unfortunate, unforeseen event! This potential blow may cause confusion to some of you, but bear with us! We are confident we may keep our creditibliy intact, once you hear the full explanation...
From here on out, the part of "Rudyard Rupert Kaplan III" will be played by William Ridgemark!
Naturally, our disappointment at having to recast a part mid-story is obviated by landing such a respected, talented newcomer! You obviouly all recognize William from his recent roles in the "Tabloia Weekly Magazine" classics, "The Masonite Killings" and the critically acclaimed "Stilt Man of McKenzie Road!"
But why recast our original "Mr. Kaplan III" at all, you ask! Well, the answer is...complicated! Of course you've heard the rumors of his alleged drug problem, and how much pressure there has been in the industry not to hire him on for any work! Let us assure you that none of this had anything to do with our decision! Quite frankly, he was miscast, and all involved, including him, had insecurities and misgivings about it!
But now, everyone involved couldn't be more excited! We're all looking forward to great things, and we know you will too! So let's hear a rousing welcome for our new "Rudyard Rupert Kaplan III," beginning with our next installment, "Betray Me Sweetly!" ... NEXT WEEK!
September 19, 2007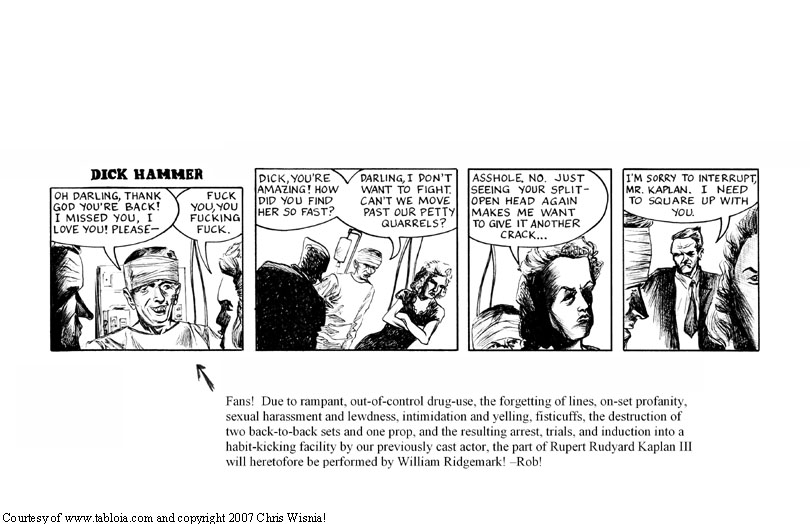 September 24, 2007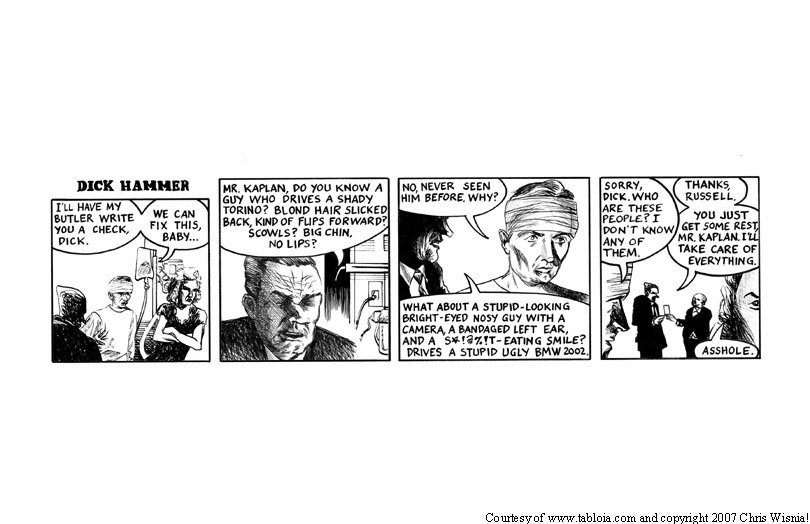 Fans, Chris just posted his diary entry on the creation of "Dick Hammer: The Dailies!" Don't miss it! Check it out in his "Diary of a Struggling Comics Artist!"
September 28, 2007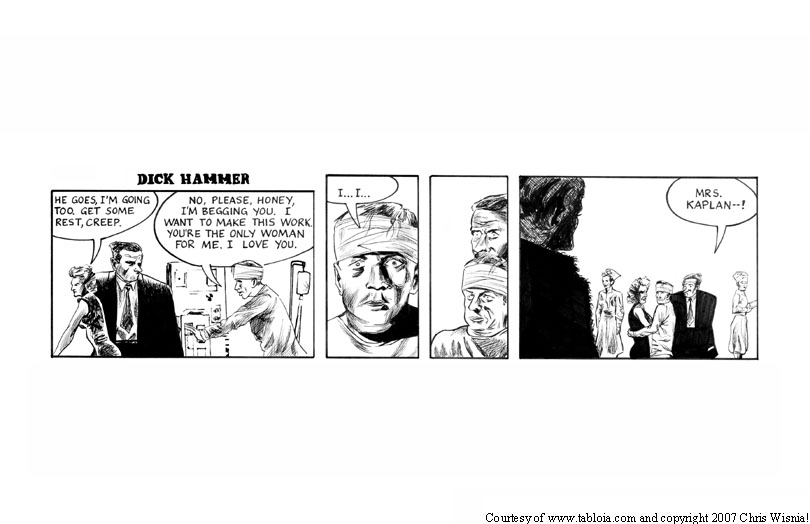 October 1, 2007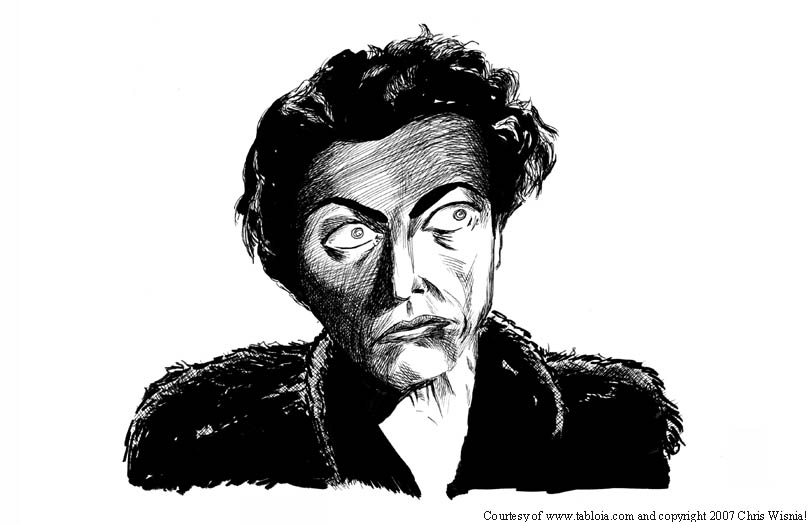 If you enjoy DICK HAMMER: THE DAILIES, as much as we do, perhaps you might consider poking around on our fantastic MERCHANDISE PAGE, and supporting the otherwise utterly unthanked and unpaid talent involved in the slavish production of this treasure, solely for your enjoyment!