OTHER PROJECTS!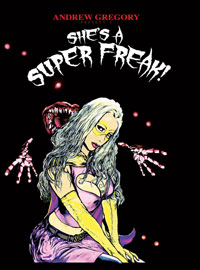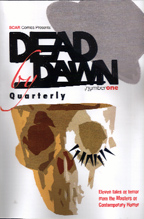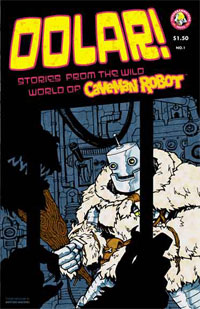 Other Work in Print by Chris Wisnia:
UPCOMING! A Kirby-style giant monster pin-up is completed, sent off, and ready to appear in "She's a Superfreak" #2 by Andrew Gregory! You can view the complete first and second issues (minus the pin-ups) at http://andrewgregorygrant.zoomshare.com/0.html! Further details to be posted if we get them!
A four page story featuring Skitz, Lindsay, and Raven from "The Lump" is included in the British horror anthology, *Dead By Dawn Quarterly #1!* Other contributing artists include James Hodgkins, Martin Eden, Tony McGee, Jeremy Dennis, Andy Vine, and Paul O'Connell http://www.smallzone.co.uk/sctitles.htm!
A Kirby-style Caveman Robot pin-up by is published in the double book *Oolar! Stories from the Wild World of Caveman Robot *and *Tetragrammatron One With Two! *44 pages of black and white madness by Britton Walters, Jason Robert Bell, Shoshanna Weinberger, Luc Thomas, Chris Wisnia and Greg Cook! Hurry and visit http://www.cavemanrobot.com!