LURID TABLOID PHOTO GALLERY!
Comics Celebrities Caught on Film in Compromising Poses
Actually Look like Friends of Tabloia!
If there's one thing we here at the Tabloia offices want you, cherished fans, to believe, it's that we are popular! Doris Danger snapped shots of some of our best friends in the Comics Industry, graciously or reluctantly acquiescing to having their photos taken with Chris and/or his wife Elizabeth, or even caught in the flashbulbs without their permission! If you are friends of the celebrities in question, please do not dare inform them that their handsome or lovely visages are unwillfully posted here!
Don't know these amazing celebrities? Find out WHO'S WHO at COMICLOPEDIA!
SEE MORE FANTASTIC PHOTOS, FANS!
Wonder-Con, San Francisco CA, Apr 2010!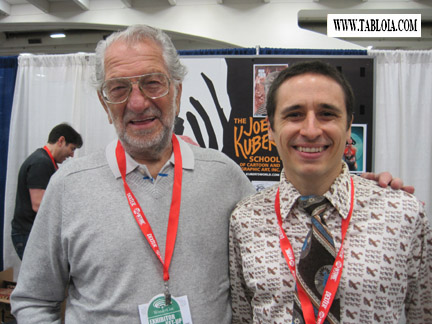 With my best friend, Joe Kubert!
Joe Kubert School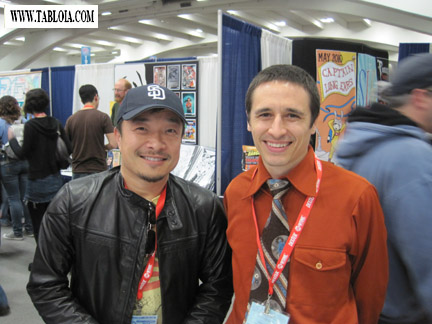 With my best friend, Jim Lee!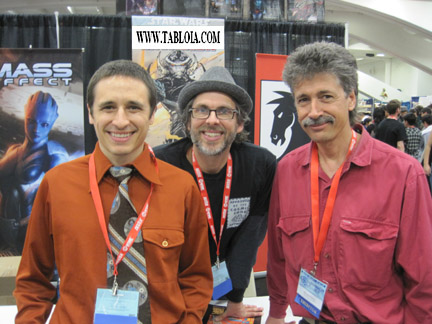 With my best friends, Michael Chabon and Thomas Yeates!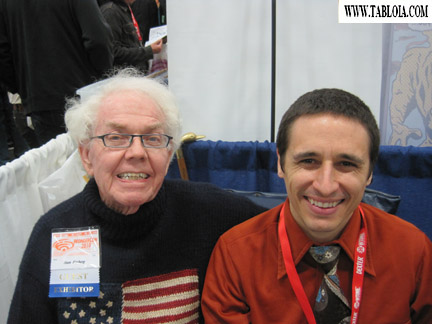 With my best friend, Stan Freberg!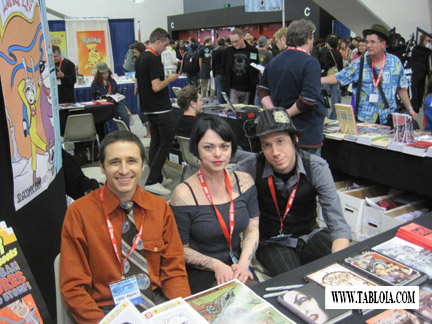 Signing at the SLG booth with my best friends, Serena Valentino and Drew Rausch!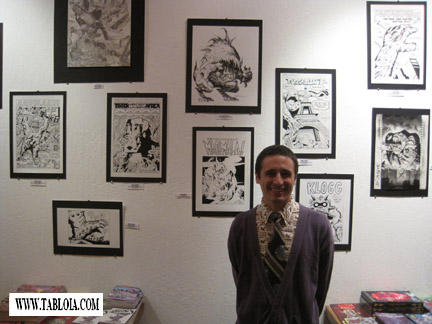 Wow! Wonder-Con after party and art show displaying my giant monster pages and pin-ups at SLG's Boutiki Gallery!